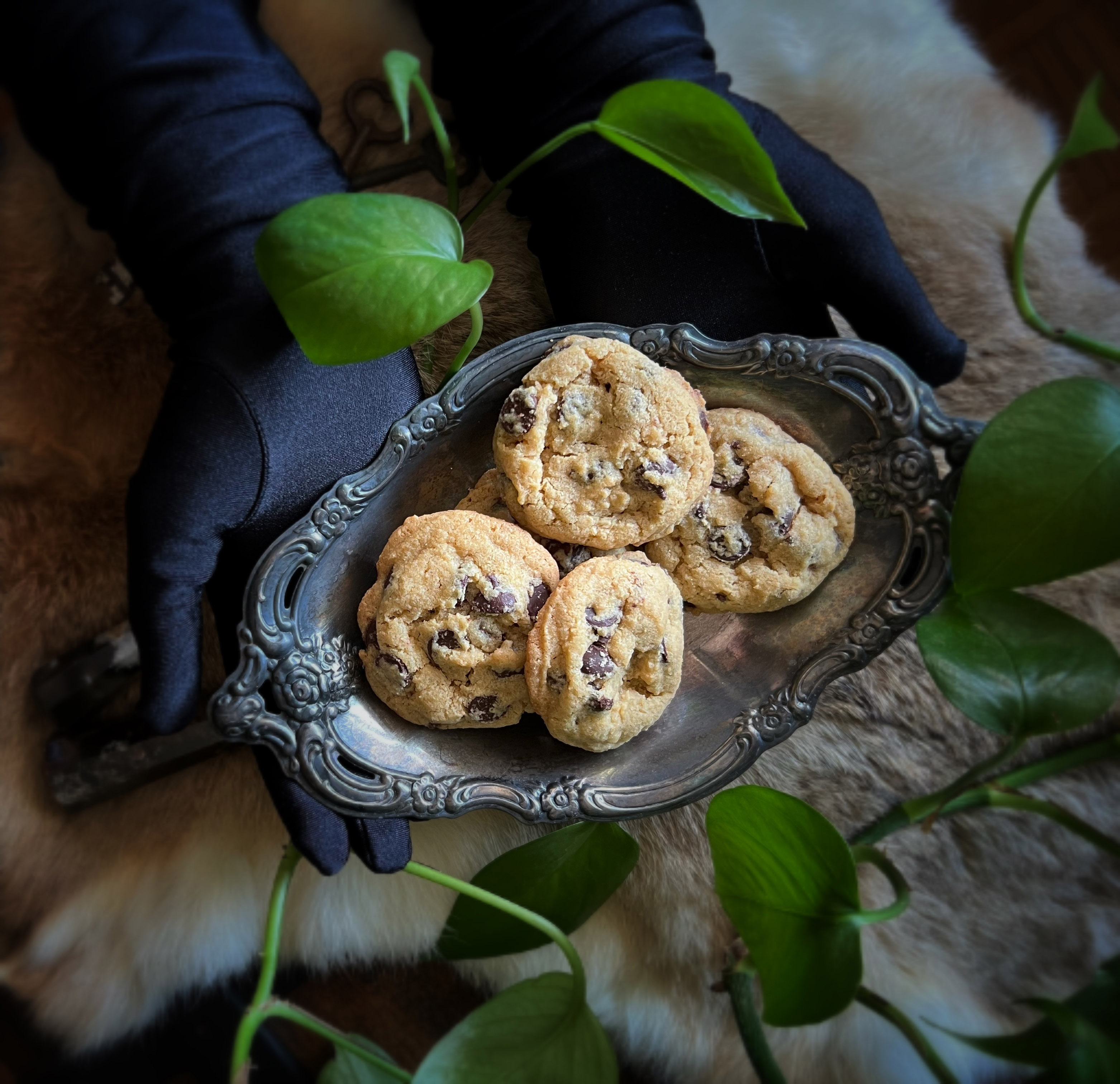 Are your items organic/non-GMO? I am committed to using only non-GMO ingredients. All of my base ingredients (flour, sugars, eggs, butter) are always organic. For seasonal/additional ingredients I strive to use organic when available, but will substitute non-GMO when needed. Vegan butter is non-GMO (instead of organic) due to availability and pricing. I have high standards for the food I consume and what I bake is no exception. If you have any questions about a specific product, don't hesitate to reach out.
Do you offer vegan options? Yes! Just select the vegan option when placing an order. Just be aware that I do also bake "traditional" products in my kitchen and therefore am not a strictly vegan operation.
Where do you ship? Currently I am set up to ship within the continental US only.
Why can't I place an order yet? I bake a themed variety that ships once per month. There is an ordering period from the 9th-18th of each month. This allows me to properly prepare and then bake for that month's shipping date.
When will my order ship? There is typically one shipping day per month (around the 27th) which will be noted in the product listing. You will receive an email once your order has shipped.
How long does shipping take? There are a few options for shipping speeds ranging from 1-3 days. During cooler months the less costly option is great, while I recommend a speedier option during warmer months or if you live in a warm climate year-round.
How should I store cookies after they arrive? These goodies are 100% natural and so are meant to be enjoyed once received. Most varieties will also freeze well for a few weeks until you're ready to indulge.
Do you offer refunds, returns, exchanges? As policy, perishable items are non-returnable and non-refundable. If you receive an incorrect order, please contact me as soon as possible.
Allergen statement: I do not bake in an allergen-free environment. While I do offer vegan options, all products are baked in the same environment. Menu items may contain or come into contact with WHEAT, MILK, EGGS, PEANUTS, TREE NUTS, and/or SOY. I do not recommend consuming my offerings if you are allergic to any of these ingredients. If you have questions about a specific product or ingredient, just reach out!